NOMINAL CAPACITY (litres) 90

For the toughest jobs
and the most
demanding daily tasks
LENGTH
WIDTH
HEIGHT
WEIGHT
1400mm
630mm
550mm
EMPTY
12kg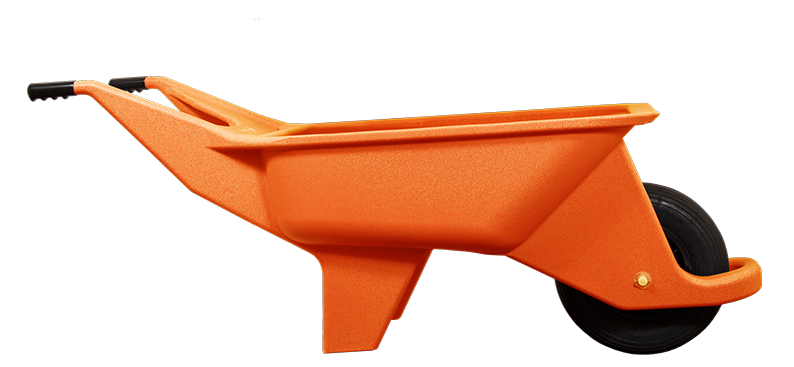 Features
• One piece extra strong moulding
• No bolt/rivet stress points
securing the bucket like other barrows
• 400mm 4-ply pneumatic wheel for
manoeuvrable lightweight strength
• Front axle attached with 18mm
nylon rod for strength
• Non corrosive stainless steel fixings
• Full size 90 litre bucket
• Handy rugged grip handles
• Strong long handles for easy
manoeuvrability
The rust-free plastic moulded
PolyBarrow - the workhorse barrow that understands the way you work
Uncompromisingly constructed, this heavy duty wheelbarrow is designed for the toughest jobs and the most demanding builders. When you need to rely on a barrow that will take the strain of the day's work, carry impressive weights and still come back for more, PolyBarrow is the only choice.
The oversized one-piece bucket
holds six builders' blocks; and no rivets
means no stress points, preventing the
extra thick 6mm double-ply skin
from splitting. PolyBarrow will
be still wheeling long
after you've dumped
a traditional barrow.
THE
PERFECT
BUILDERS
MATE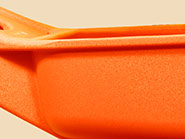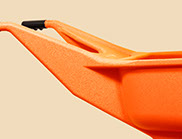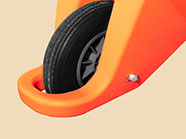 AVAILABLE IN 7 FABULOUS COLOURS

POLYTANK GROUP Ltd., Naze Lane East, Freckleton, Preston, Lancashire PR4 1UN
Tel: 01772 632850 Fax: 01772 679615 web: www.polytank.co.uk e-mail: sales@polytank.co.uk
Polygroup is a trading name of Polytank Group Limited. Registered in England 1016434
Registered Office: Unit 2, Olympic Court, Boardmans Way, Whitehills Business Park, Blackpool FY4 5GU