All of our water storage tanks come ready to go and are designed with easy installation in mind. These tanks contain a full installation package, which comes complete with fittings and instructions, giving you all the tools you need to maintain your own home with ease. All of our water tanks are WRAS approved and BS4213:2004 Kitemarked.
handling
All plastic products should be handled carefully at all times to ensure long trouble-free life. Polytanks have been specially designed for strength and look, and are very robust, but they can be damaged.
on-site test
Always carefully test to avoid embarrassment. With multi-handling of the Polytank from manufacturers to merchants to plumber to site to cupboard or loft, it is inevitable that occasionally a tank will be damaged.
insulation
Always fit insulation, it is part of your PT2 package, which ensures your Polytank will deliver good quality drinking water to your taps, and meet all the requirements of British Standards.
important
Ensure warning pipe accommodates incoming supply. Fit restrictor to inlet if necessary.
182 LITRES 40 GALLONS FRAMED POLYTANK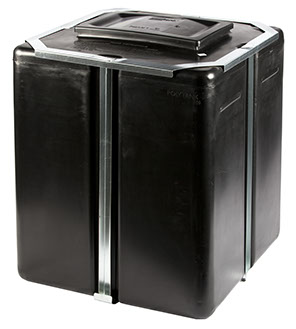 MAX. DIMENSIONS before fixing
The 182 ltr Rectangular Water Tank comes with a fitting kit, the PT2/C package which includes:
• Snap on Polylid
• Polytank Byelaw 30 kit and fitting instructions
• 1/2" BS1212 Part 2 ball valve and 4 1/2" float
• Ball valve back plate
• 22mm compression tank connector
• 15mm x 1/2" angled service valve
227 LITRES 50 GALLONS FRAMED POLYTANK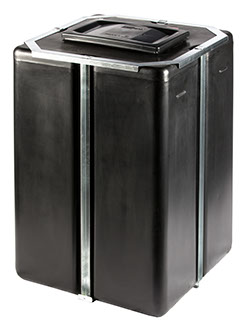 MAX. DIMENSIONS before fixing
The 227 ltr Rectangular Water Tank comes with a fitting kit, the PT2/C package which includes:
• Snap on Polylid
• Polytank Byelaw 30 kit and fitting instructions
• 1/2" BS1212 Part 2 ball valve and 4 1/2" float
• Ball valve back plate
• 22mm compression tank connector
• 15mm x 1/2" angled service valve
204 LITRES 45 GALLONS FRAMED COMBINATION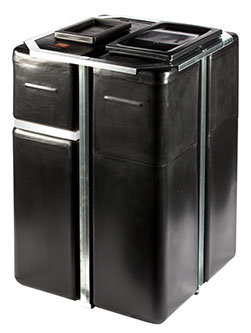 MAX. DIMENSIONS before fixing
The 204 ltr Rectangular Water Tank comes with a fitting kit, the PT2/C package which includes:
• Snap on Polylid
• Polytank Byelaw 30 kit and fitting instructions
• 1/2" BS1212 Part 2 ball valve and 4 1/2" float
• Ball valve back plates (x2)
• 22mm compression tank connector
• 15mm x 1/2" angled service valve
POLYTANK GROUP Ltd., Naze Lane East, Freckleton, Preston, Lancashire PR4 1UN
Tel: 01772 632850 Fax: 01772 679615 web: www.polytank.co.uk e-mail: sales@polytank.co.uk
Polygroup is a trading name of Polytank Group Limited. Registered in England 1016434
Registered Office: Unit 2, Olympic Court, Boardmans Way, Whitehills Business Park, Blackpool FY4 5GU